Concord's youth development program supports and expands whole-child development for neighborhood youth aged 5-18 years through access to quality enrichment experiences.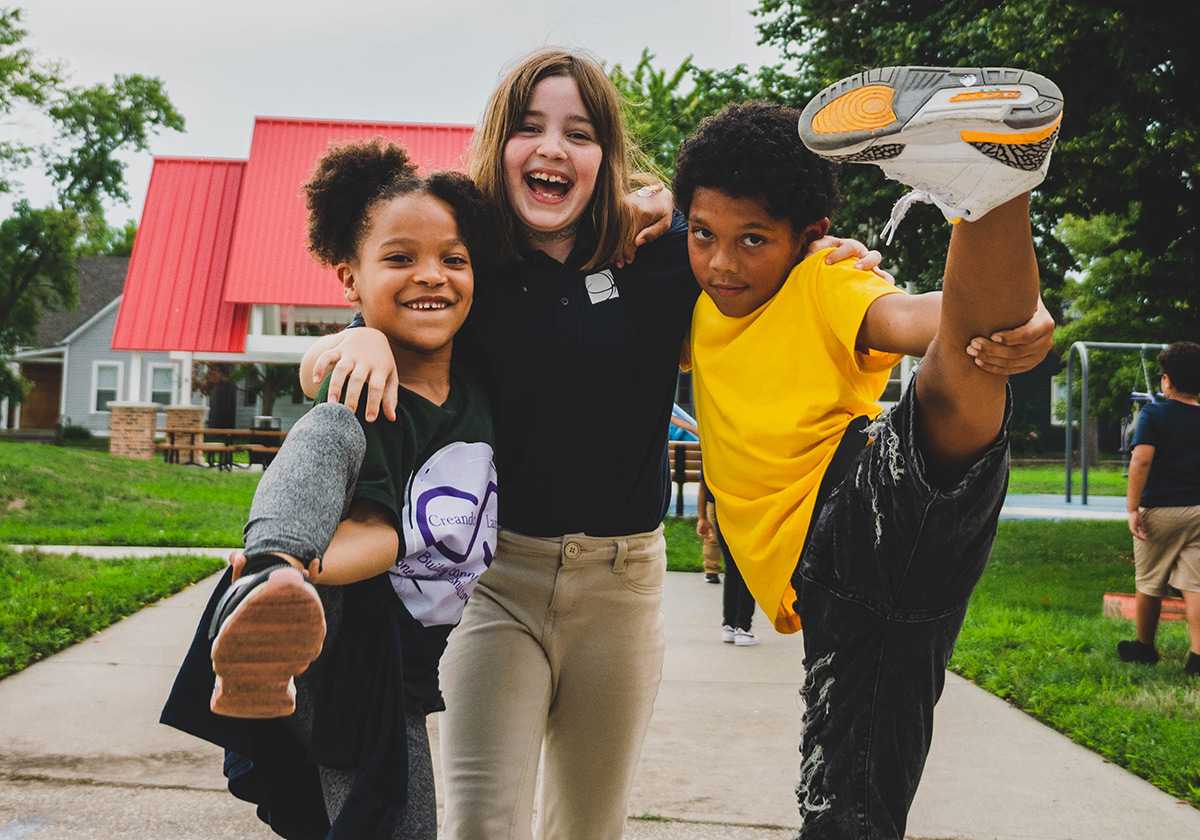 The program is offered before-school, after-school, and full-day out of school breaks. Our out-of-school schedule aligns with the IPS academic calendar.
The youth program offers standards-aligned, evidenced-based academic, health, social and recreational activities that are delivered through small and large group instruction. Our diverse staff and fast-paced program schedule ensure that the program engages a variety of ages, abilities, and interests.
Afternoon snacks are provided year-round, and lunch is served when school is not in session.
Program tuition is assessed weekly, and it is calculated on a sliding scale, based on household income. Through a variety of private and public support, all families receive some scholarship assistance. Concord also accepts CCDF vouchers, which means eligible families may be able to attend at no cost.
During the school year, participants must attend one of Concord's listed partner schools. Intersession and summer breaks are open to all school-aged youth who reside in the catchment area.
To Enroll
For questions or to begin the enrollment process, please contact Paula Richter-Hayes at 317-637-4376 x: 2130 or prichter@concordindy.org. If you are interested in transferring to an IPS partner school, please visit enrollindy.org.
For Interested Families
For Enrolled Families
More Information
Youth Development Staff
Lynn Rogers, Director of Child and Youth Programs
317-637-4376 x: 2129
Cindy Turentine, Before-school, transportation, and nutrition staff
317-637-4376 x: 2124
Tashaun Boyd, Program Staff
Gabriella Garcia, Program Staff
Sophie Honey, Community Engagement Coordinator
317-637-4376 x: 2119
Alexys Turner, Program Staff
Paula Hayes, 2Gen Program and Enrollment Manager
317-637-4376 x: 2130
Hallie Robbins, Education Coordinator
317-637-4376 x: 2141
2022 Holiday Schedule
The Center will be closed in observance of the following holidays:
Memorial Day: May 29, 2023
Independence Day: July 3 – July 7, 2023
Labor Day: September 4, 2023
Thanksgiving: November 23rd and 24th, 2023
Christmas: December 25th and December 26th, 2023