Concord's mission is about serving near-Southside families. Sometimes, that isn't always through normal program engagement. We offer a variety of initiatives, classes, and resources to support households like yours.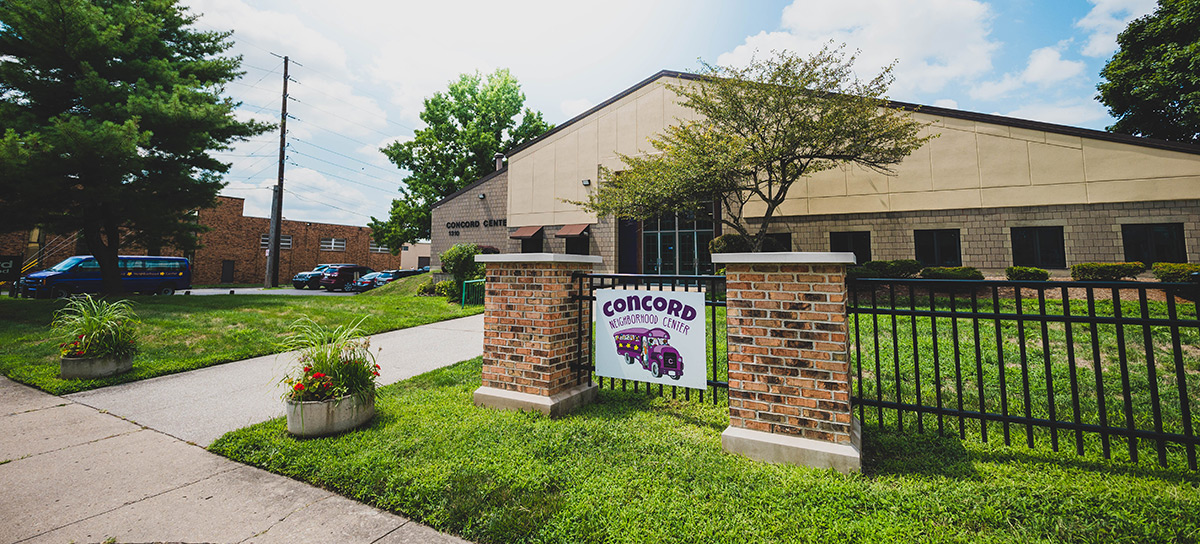 The Dynki Deli
Incepted as a snack counter for children and youth, the Dynki Deli has evolved into an on-site lunch service that provides warm, nutritious lunches weekdays. It is open from 11:30 a.m. to 1 p.m. and features a signature entrée that rotates each day. Through the generosity of friends and corporate partners, older adult program participants are able to eat free. The general public is also welcome to join us at the Dynki, though we ask for donations in order to sustain the deli and provide affordable meals to all residents.
Senior ArtReach
In partnership with the Indianapolis Art Center, Senior ArtReach is being offered at Concord on a seasonal basis. The weekly classes, taught by trained artists, focus on a variety of different art topics and media. Classes meet in two-hour sessions, and they are beginner friendly. The next series of classes will begin Winter 2022. There is no cost to attend, and participants can pick and choose which sessions to attend. Pre-registration is required. Please contact Niki to sign-up: niki@concordindy.org
Worlds Apart
In 2015, the Richard M. Fairbanks School of Public Health published ground-breaking data about differences in life expectancy among residents of the Indianapolis Metro area. The first report found that residents in zip code 46225 had the shortest life expectancy of all zip codes included in the research. Since that time, the Center has formalized a partnership with the RFSOP and the lead professor, Dr. Weathers, to examine underlying causes and explore promising solutions to improve quality of life in the neighborhood. You can read more, at Worlds Apart.
A 2GEN Strategy
As a part of United Way of Central Indiana's Family Opportunity Fund, Concord has begun providing whole, household-level case management to child and youth participant families. Through this initiative, 2GEN, staff meet with parents/caregivers to provide child development, mental health, and parenting resources, extra-curricular and enrichment activities, and comprehensive case management.
Homework Help
Thanks to a generous grant from the Indianapolis City-County Council, Concord is providing academic and career support to southside residents. Beginning the fall of 2021, staff will be available two nights per week to provide drop-in homework support, access to technology, and career counseling to residents.
IndyRent
Concord is helping to administer IndyRent, the city's $30 million COVID-19 relief effort that provides up to three months rent to eligible families. Households must begin by filling out an application online at indyrent.org. If you need help submitting your application online, please call us at 317-637-4376.
Gennesaret Free Clinic
A Gennesaret Free Clinic nurse is on-site at Concord one day per week. Residents are able to visit the clinic for preventative screenings, health data readings, or for health concerns. Appointments are recommended, but not required. Care is provided to anyone—regardless of insurance status or ability to pay. Visit Gennesaret Free Clinic or call 1 (800) 696-1511.