Concord offers a variety of programs, services, and supports to help Southside residents thrive.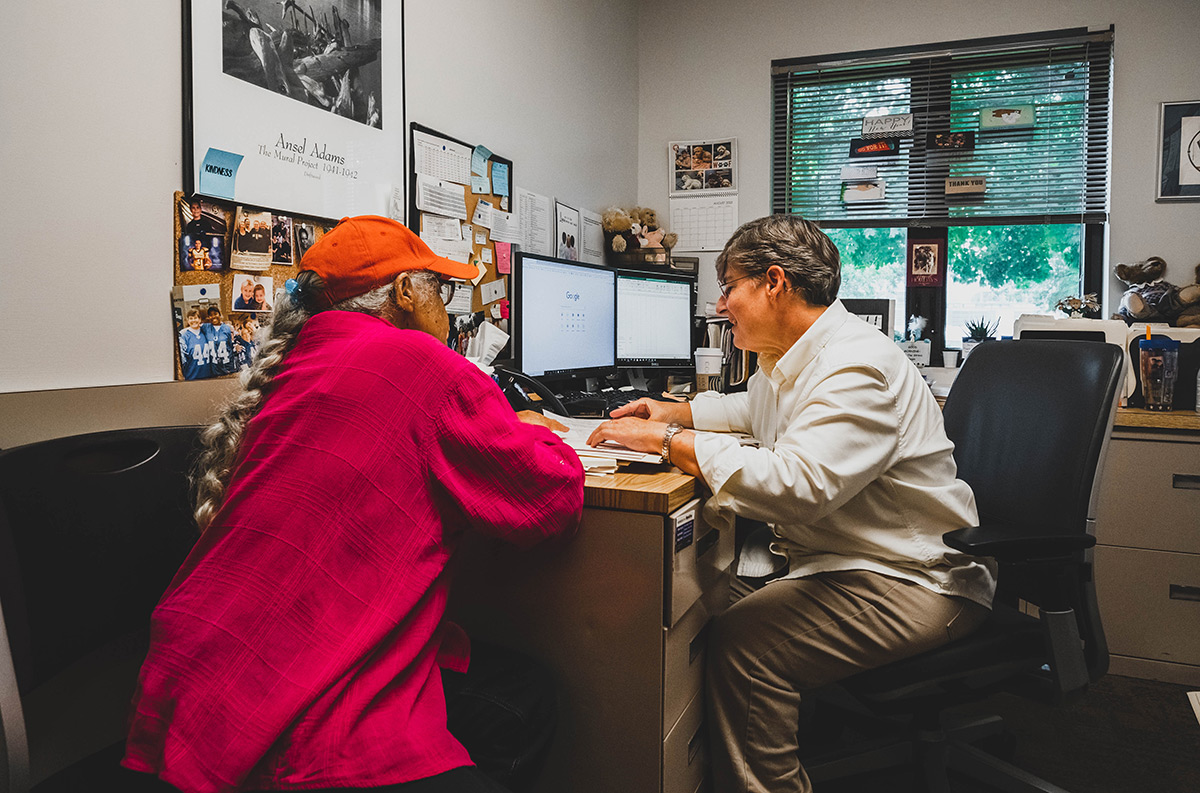 From strengths-based case management to basic needs resources and assistance, qualified and tenured staff provide compassionate, individualized, and comprehensive support to families who are in crises or desire new goals.
All Family Social Services activities begin with an intake assessment, when the household assesses their needs, solutions, and longer-term goals. Guided by this intake assessment, case management services then can include a variety of resources such as: financial planning, job and employment coaching, parenting resources, landlord and utility mediation, and referrals to specialized or external agencies.
In addition to comprehensive case management, Family Social Services staff are on hand to help Southside households enroll in benefits programs such as: TANF, SNAP, CCDF, Indy Rents, Social Security, HIP and EAP.
Southside residents who are interested in meeting with a case manager should contact Dana Orr, LMSW, at 317-637-4376 x: 2118 or dorr@concordindy.org. Families of children enrolled in the early learning or school-aged youth programs should contact Paula Hayes at 317-637-4376 x: 2130 or prichter@concordindy.org.