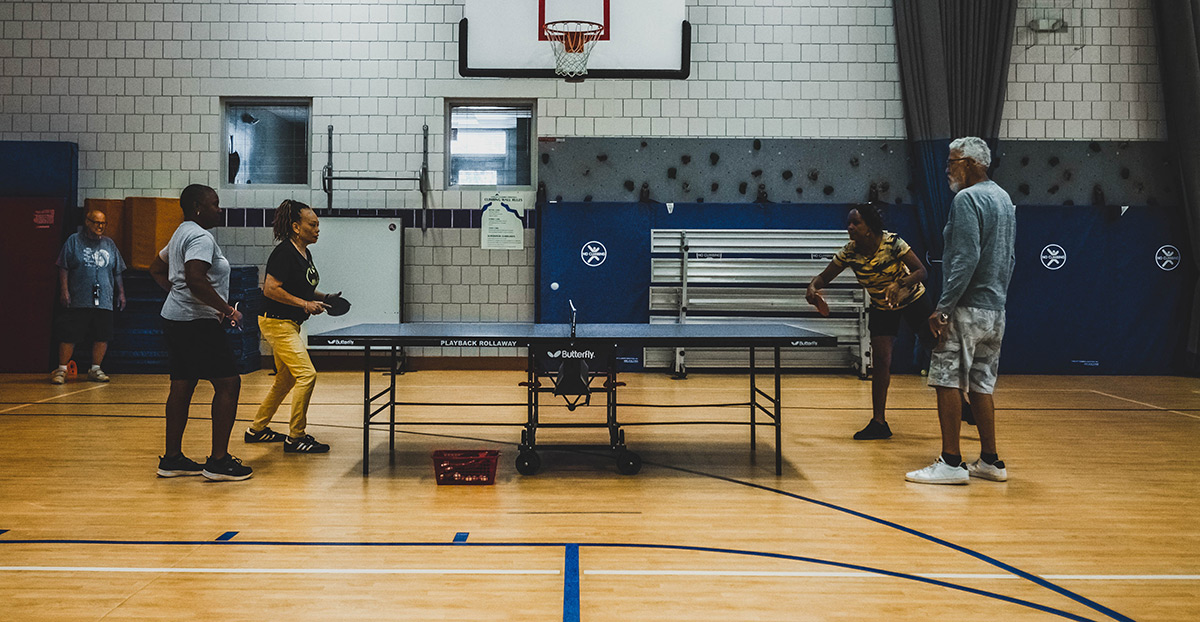 Concord's older adult enrichment program provides a vibrant social forum for southside residents at least 60 years of age. The program meets weekday mornings for scheduled activities and participant-led small group activities such as bingo, arts and crafts, board and card games, and guest presentations.
Because we're all adults here, participants may come and go as they please and are welcome to come alone or with friends! View the calendar to see what's already on the schedule. If you would like to get involved or have an idea for a new class, project or activity, please contact our education coordinator, Hallie at hrobbins@concordindy.org.
Monday at 11:00am | Nickel Bingo
Tuesday from 12:00-2:00 pm | PoKeNo
              from 1:00-3:00pm | Art Class      
Thursday from 12:00-2:00pm | Card Games
Concord's older adult programming supports independent, older adults' desire to age in place by keeping them connected to their peers and community resources. Our program is not an adult daycare. If you need adult daycare options, please contact our Family Social Services Program Manager, Dana Orr at dorr@concordindy.org or 317-637-4376 x: 2118 for information about those programming options.