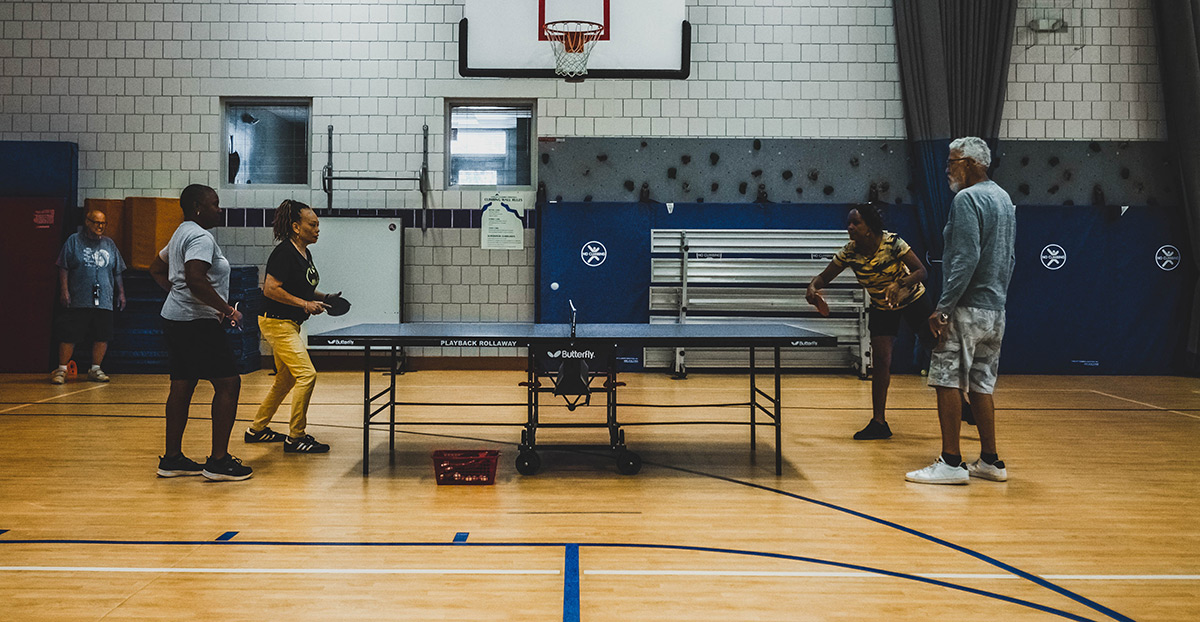 Concord's older adult enrichment program provides a vibrant social forum for southside residents at least 60 years of age. The program meets weekday mornings for scheduled activities and participant-led small group activities. Examples of activities include: Bingo, arts and crafts and creative self-expression, board and card games, and guest presentations.
Because we're all adults here, regular or normal attendance is not required; participants may come and go as they please and are welcomed to help design and plan activities. View the calendar to see what's already on the schedule.  If you would like to get involved or have an idea for a new class, project or activity, please contact our education coordinator, Hallie at hrobbins@concordindy.org.
Calendar
Mondays at 11:00am: Nickel Bingo
Tuesdays from 1:00pm-3:00pm: Art Class
Thursdays from 12:00pm-2:00pm: Card Games
Mondays at 11:00am: Nickel Bingo
Concord's older adult programs are intended to help independent, older adults stay connected and age in place for as long as they desire. Our program is not an adult daycare. If you need adult daycare options, please contact Dana Orr at dorr@concordindy.org or 317-637-4376 x: 2118, LMSW, for referrals to those programs.
The Dynki Deli
---
Historically, Concord has offered home-cooked, nutritious meals to neighbors of all ages in the Dynki Deli, but it is specifically intended to increase social connectedness and health outcomes for adult residents. Before COVID-19, the Deli was open weekdays from 10 a.m. to 2 p.m. and the rotating menu of healthy entrees, sides and desserts revolved daily. We plan to resume this important service in the coming months and restructure its operation. Check back for updates!