Concord's legacy of providing quality early childhood education is proven. The Center has offered childcare services for much of our history, and meaningful developmental opportunities are a key component of our mission.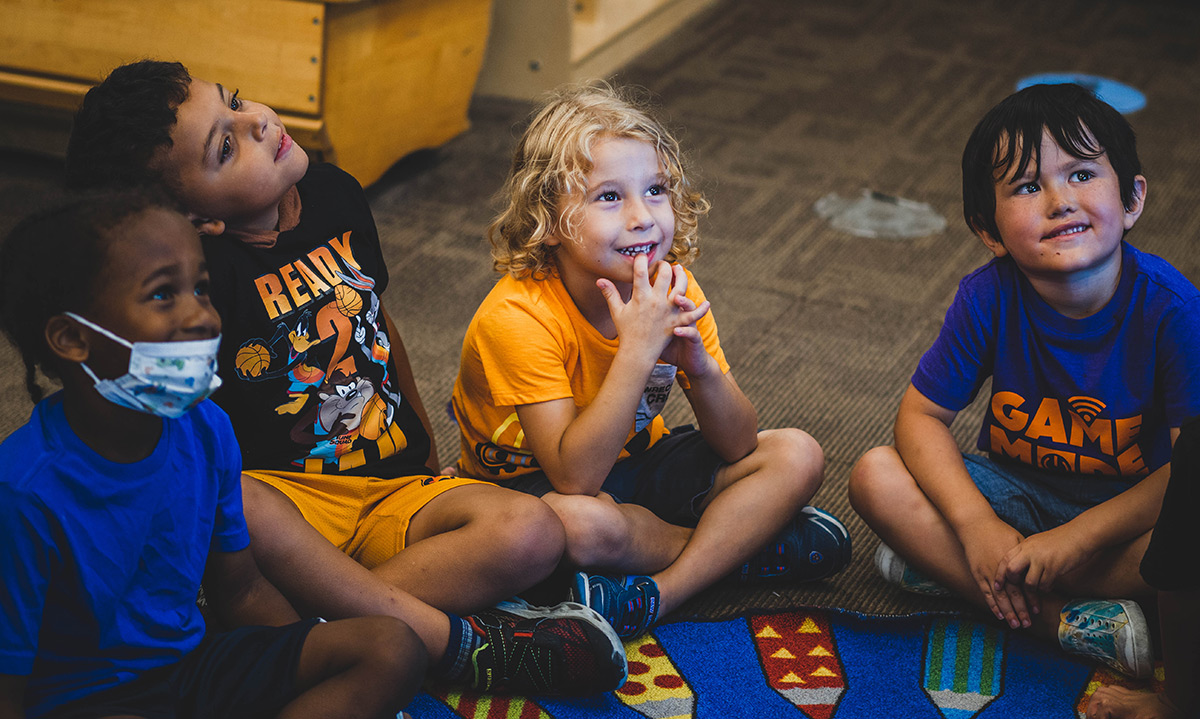 Since 2016, 100% of graduating students have tested "kindergarten ready."
Concord offers a full-day early learning program for near-Southside children ages to 3-5 years. It is a nationally accredited, Paths to Quality IV program with lessons that align with Indiana's early learning standards. Our students thrive in a compassionate, age-appropriate environment.  Student learning is highly self-directed yet guided by caring, qualified staff and a standardized curriculum, the Creative Curriculum.
Weekly tuition is assessed and calculated on a sliding scale based on household income. Through a variety of private and public support, all children receive scholarship assistance. Concord accepts CCDF and On My Way Pre-K vouchers.
Early learning students are served breakfast, lunch, and afternoon snacks daily.
The Early Childhood Education Program hours are 6 a.m. to 6 p.m. Monday through Friday. Formal learning occurs between 9:30 a.m. and 4:30 p.m. All families are strongly encouraged to attend regularly during instructional time so to take advantage of the early learning opportunities. Per state licensing, the maximum amount of time that children can be in our care is 10 hours per day.
An Engaging Full Day Program
---
Full Day | Monday-Friday
6 a.m. to 6 p.m.*
Early learning classes are led by CDA-certified teachers;
The program follows the Creative Curriculum, which offers hands-on, center-based learning focused around a fun weekly theme;
Nutritious morning snacks, lunch, and afternoon snacks are provided daily;
Naptime is scheduled into the routine
Weekly tuition starts at $75, and it may be covered by CCDF or On My Way Pre-K vouchers.
For Interested Families
For Enrolled Families
More Information
To Enroll
Contact the Early Learning Program Director, Scott Moore, at smoore@concordindy.org or 317-637-4376 x: 2137 for more information, to schedule a tour, or to begin the enrollment process.
2022 Holiday Schedule
The Center will be closed in observance of the following holidays:
Day after New Year's Day: January 2, 2023
Memorial Day: May 29, 2023
Independence Day: July 3 – July 7, 2023
Labor Day: September 4, 2023
Thanksgiving: November 23rd and 24th, 2023
Christmas: December 25th and December 26th, 2023
Early Childhood Education Staff
---
Scott Moore, Early Childhood Education Program Director
Vicki Henderson, CDA, Lead Teacher
Briana McIntyre, CDA, Lead Teacher
Rose Bonwell, CDA, Assistant Teacher
Deserae Orozco, Assistant Teacher
Sophie Reichard, Assistant Teacher