Festival of Trees: Now through January 7, 2023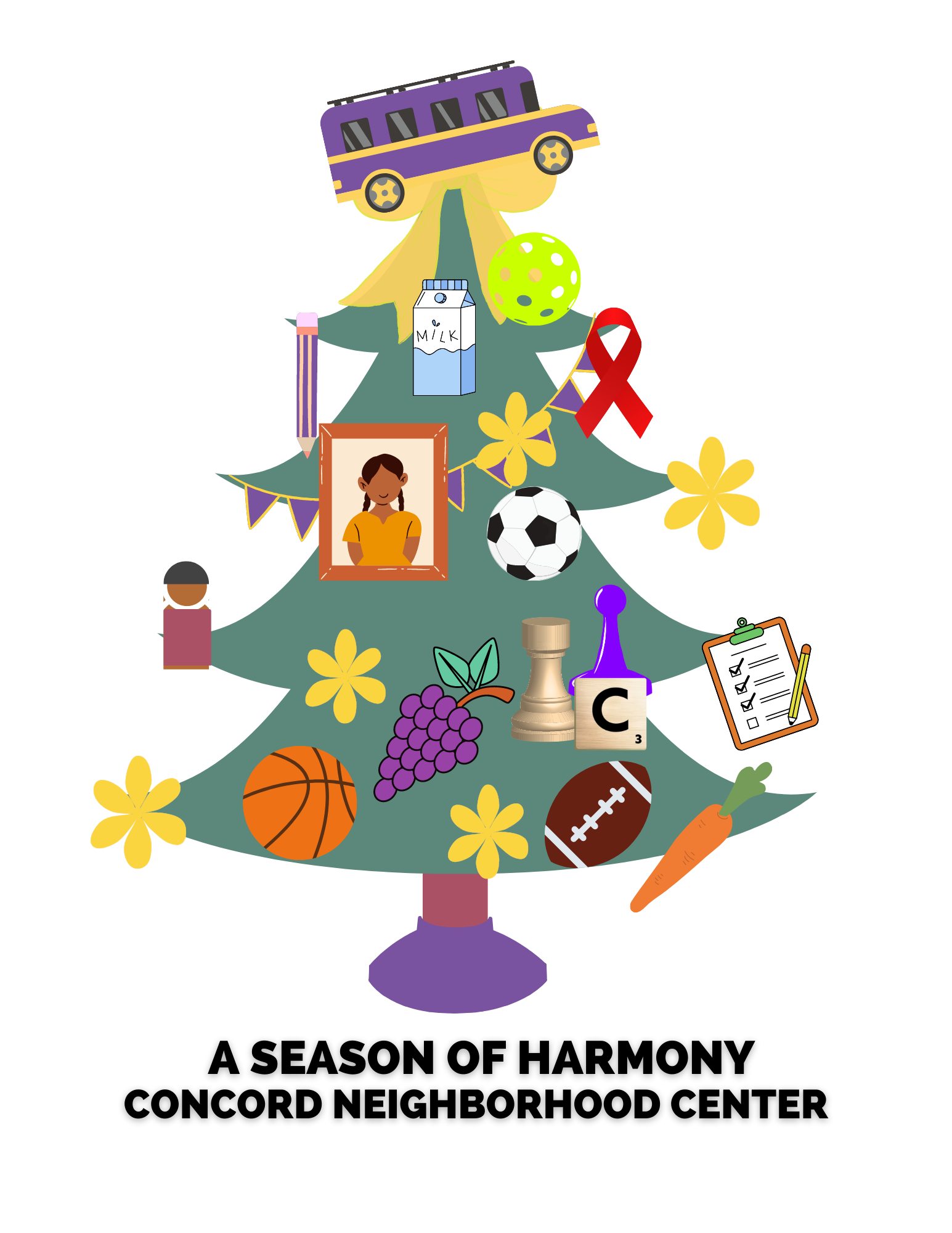 Through the generous support of the agency's board of directors, Concord has sponsored a tree at the Indiana Historical Society's Festival of Trees. The seasonal exhibit runs from early November through early January and features more than 75 trees. Concord's tree, "A Season of Harmony" tells our 145-year history through historical photographs, yellow and purple trimmings, and decorations that highlight our mission and core programs. Our tree is located on the Canal Level, near the Stardust Cafe. For more information or to purchase tickets, visit the IHS website.
To make a donation in support of Concord's mission, please click here.